Meet Our Horses
Twin Lakes Farm Horses
In our partnership with Twin Lakes Farm in Bronxville, we partner with their kind, wonderful school horses for our adaptive riding program. In addition to working with us, the Twin Lakes horses are involved in their regular Academy lesson program, their IEA Team as well as drill team.

At Thornbrook Farm we are responsible for the full care of most of our herd. The majority of the horses are on free lease to us. Something unique about our Thornbrook Farm herd is that all of them have extensive competition experience, with some of them still regularly competing. This brings them great variety, as they love working in therapy and adaptive lessons, teaching horsemanship and partnering with our Pony Club members for ratings and rallies.

The expense of caring horses is quite costly, especially in Westchester County where the cost of living is so high. We strive to offer our herd the best care possible. Each horse gets high quality feed and supplements, routine veterinary care, and regular shoeing and dental care.

Please consider making a donation to assist with caring for our wonderful horses. Click here: ​
---
Thornbrook Farm Horses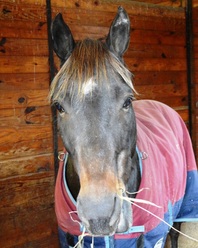 Coco, an eighteen year old brown Connamara pony came to Access Equestrian after spending much of his life eventing and participating in Pony Club rallies. As a family-owned children's pony he is perfect for our program and for our beginner through intermediate students. Coco enjoys helping students learn to canter and jump, and loves to go to rallies and competitions with our more advanced students.
---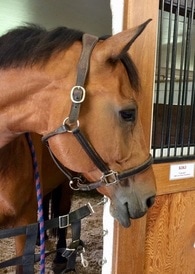 Kiki (also known as 'Cascada') is a twelve year old mare who came to us from Wellington Florida. She was bred in Costa Rica and lived in Panama for a number of years before moving to the states. Kiki has competed as a jumper, and has also been trained in dressage. She has a lovely, quite demeanor, and is very smart and motherly. We are looking to get to know her better now that she has arrived in New York!
---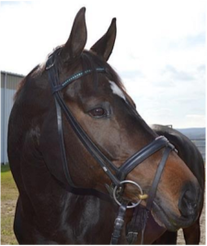 Audrey is a twelve year old Oldenburg mare who frequently competes in the Child/Adult jumper divisions at USEF recognized competitions. Although her role at Access Equestrian is not quite like that of her other horse friends, she plays her part by participating in Pony Club activities, teaching students skills such as leading, lunging, trailering and basic first aid. She is considered the barn princess and loves to greet all of our students as they walk into the barn. Getting her neck scratched and giving kisses and by staff and students are two of her favorite activities, and her sweetness and desire for attention are enjoyed by everyone in the barn each day.
---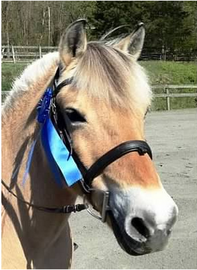 Ivan is a twenty-six year old Norwegian Fjord with the feathers to show for it. Bred in Canada, Ivan was a stallion until he was six and was trained as a driving pony. He spent many years teaching children riders as a dressage and eventing pony. Ivan became part of Access Equestrian's program in September 2014, and shows great patience and enjoyment for his job every day. As soon as his bridle is put on, he is ready to go, and especially loves carrying the smallest of our clients.
---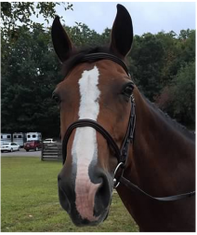 Nandina ,"Nina," is a seventeen-year-old Hanovarian mare, who came to us after a long career as an event horse, competing at the Intermediate and Preliminary levels. She is wonderful at teaching our intermediate/advanced riders as well as many of our working students. Nina loves to jump and gets super excited when she gets to go to competitions. More importantly, however, when a small child is mounted upon her for an adaptive riding or hippotherapy session, she steps in the role of "Momma Mare" and is so very kind, concerned and gentle. Her large swingy walk and broad back make the the perfect mount for many of our riders.
---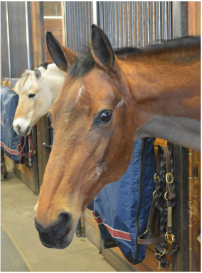 IN MEMORANDUM Access Equestrian's establishment in 2010 was driven in part by Molly, our very first program horse. Molly, a Dutch Warmblood mare, was born in Belgium and moved to the United States at the age of nine to compete on the East Coast show jumper circuit. At the age of eighteen, when she came into our program founder's care, and proved herself to be a truly kind teacher. She lovingly carried our lowest functioning riders, worked in barn program and equine learning classes, as well as taught an innumerable amount of our independent lessons. Molly passed away in April 2016, shortly after leading us to our new home at Thornbrook Farm.
---